London's historic Smithfield Market could be transformed into a new "entertainment" destination complete with a food hall and room for concerts and pop-up exhibitions.
A final plan to transform the meat market buildings is yet to be agreed but "initial concept" sketches have been produced by the two architecture firms tasked by the City of London Corporation with transforming the building and area.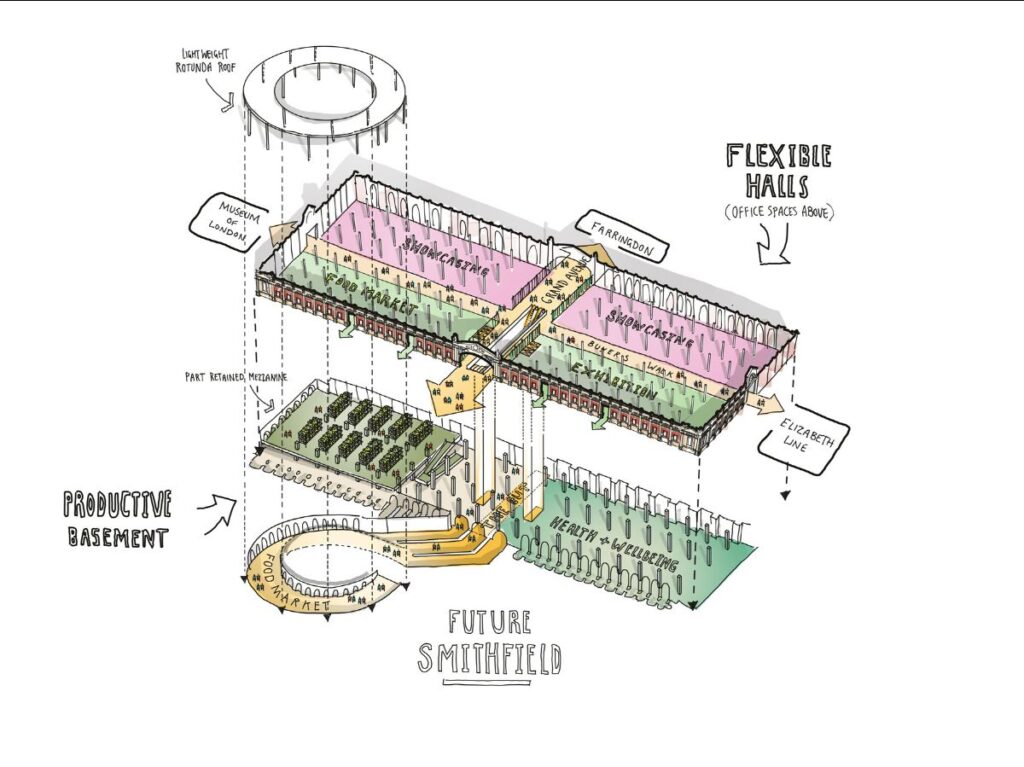 They show the meat market — currently home to dozens of stalls and temperature-controlled storage units — becoming the location for a "fresh produce food trading hall", "co-working spaces" and "flexible exhibition" rooms. They also show how its basement could be transformed to house "food research labs", "seed banks" and a "music and conference space".
David West, director at Studio Egret West which will work on the buildings, said the market "could be transformed in a highly flexible and imaginative way, creating a place for meeting and making, growing and exchanging, exposition and entertainment".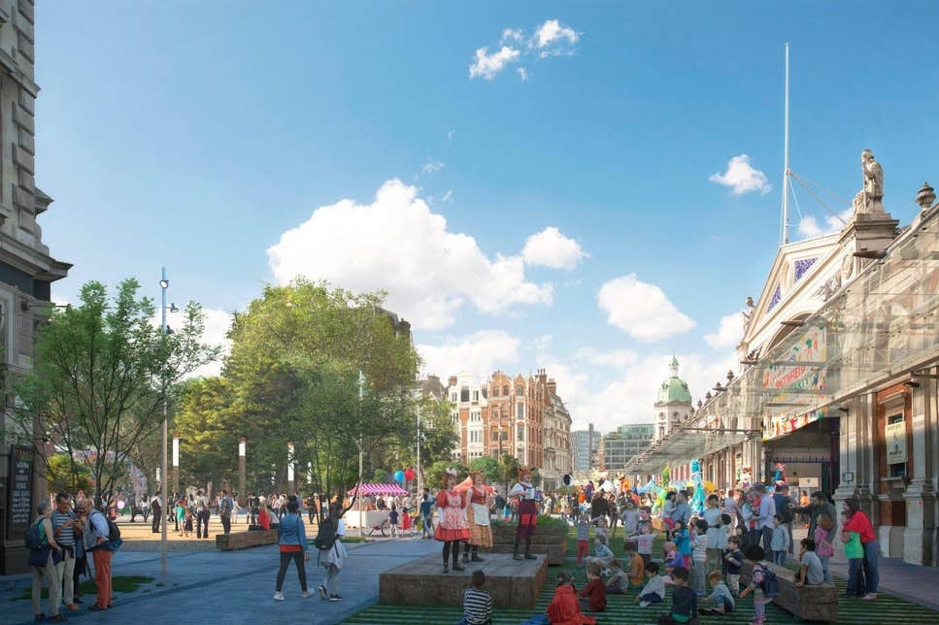 The corporation announced its plan last year to move Smithfield to the site of a new mega-market which could also house Billingsgate fish market and New Spitalfields fruit and vegetable market as part of its Culture Mile strategy which it hopes will transform the Square Mile into central London's version of the South Bank. The wider plan also includes the planned move of the Museum of London to a home in Smithfield and proposals for a concert hall which would be home to Sir Simon Rattle and the London Symphony Orchestra.
Catherine McGuinness, policy chairwoman at the corporation, said the market would "serve as a gateway" to the City for the increasing number of visitors expected when the Elizabeth line opens. She said: "This is a significant step forward in our journey to deliver on our wider ambition to create a vibrant and new world-class Culture Mile at the heart of the historic Square Mile."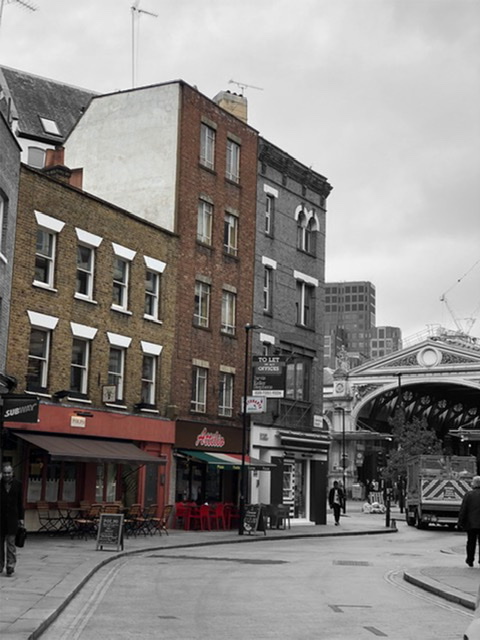 Consulco has targeted this location and its Sparta fund has acquired three investments located within 50m of Smithfield Market.  Please refer to Consulco Real Estate's interview with the City Corporation for further information on the plans for Smithfield Market, as well as why Consulco is interested in the initiatives.