Even though Consulco's main focus is London Real Estate and London finance the firm is also active in the Cypriot property market. Due to the relatively small size of the market, Consulco opts for selective developments that benefit from an opportunistic low cost of land. In general, these developments command unique and prime locations, securing the demand side of the equation, with sensibly sized scales suited to Nicosia standards.
This very selective and pragmatic approach ensures that the Cypriot projects under management, in a challenging market, are made to be viable, secure and profitable. Consulco is currently in the process of delivering two office developments in Nicosia: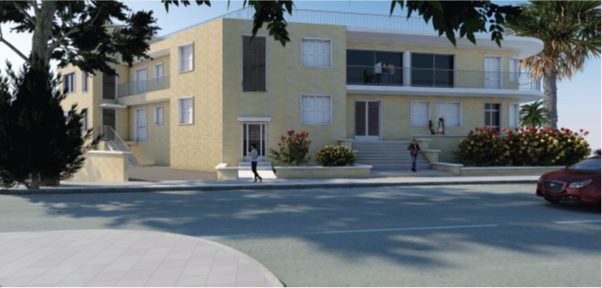 "Chambers", formerly a reputable medical clinic, will be a turnkey office renovation, offering 1,574 square meters of modern and flexible office space. Following its purchase, Consulco's real estate team achieved listed status for the building and qualified for a building coefficient grant. Positioned directly across the Supreme and District Courts makes it an ideal location for legal professionals. The refurbishment project will commence in June 2021 with Practical Completion aimed for Q1 2022.
Additionally, Consulco will shortly be commencing an extension of their headquarters on Metochiou Street, Engomi, opposite the US embassy. The extension will comprise and additional 847 square meters and a creation of a fourth floor. Construction is aimed to begin in September 2021 and complete in Q1 2023.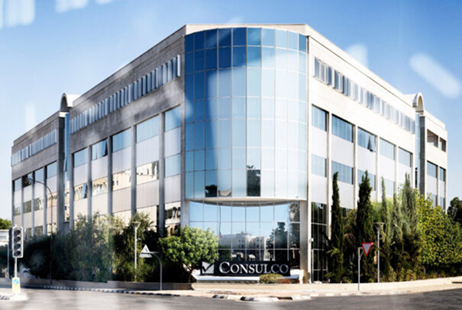 The above developments will increase the group's Nicosia office holdings from 9,985 square meters to 12,406 square meters.
In addition to its office built-to-rent strategy, Consulco has also initiated a land development strategy of approximately 50,000 square meters in a residential building zone near Athalassa Park – Yeri, which forms part of the group's long-term holdings in the area. This is not including other land interests in the immediate area.
The group is currently in the process of dividing part of the land into 18 residential plots, out of a potential estimated 80 plots, to be developed into great quality, modern and affordable townhouses as part of the initial phase of the development plan "Our strategy is to offer affordable land plots and/or houses, aiming to satisfy the needs of young couples and families, in one of Nicosia's most attractive and upcoming areas. The townhouses will embody our vision of creating a more pleasant and spacious alternative at prices comparable to smaller, crowded city apartments. As with all of our projects, we aim to deliver high quality space without compromise" said Stavros Pantelides, financial analyst at Consulco.