Consulco announced that during Q3 2022, London Credit Fund achieved a dividend of £13.05 in per unit of its Class A shares, $13.21 per unit for its Class C shares and €9.29 per unit for its Class E shares.
The annualized return for the quarter was 5.62% for its sterling unitholders, 5.27% for its dollar unitholders and 4.07% for its euro unitholders for each of the above share classes respectively. Since its maturity, the Fund has been consistently, reaching and exceeding its target return of 4% on euro.
Our results speak for themselves: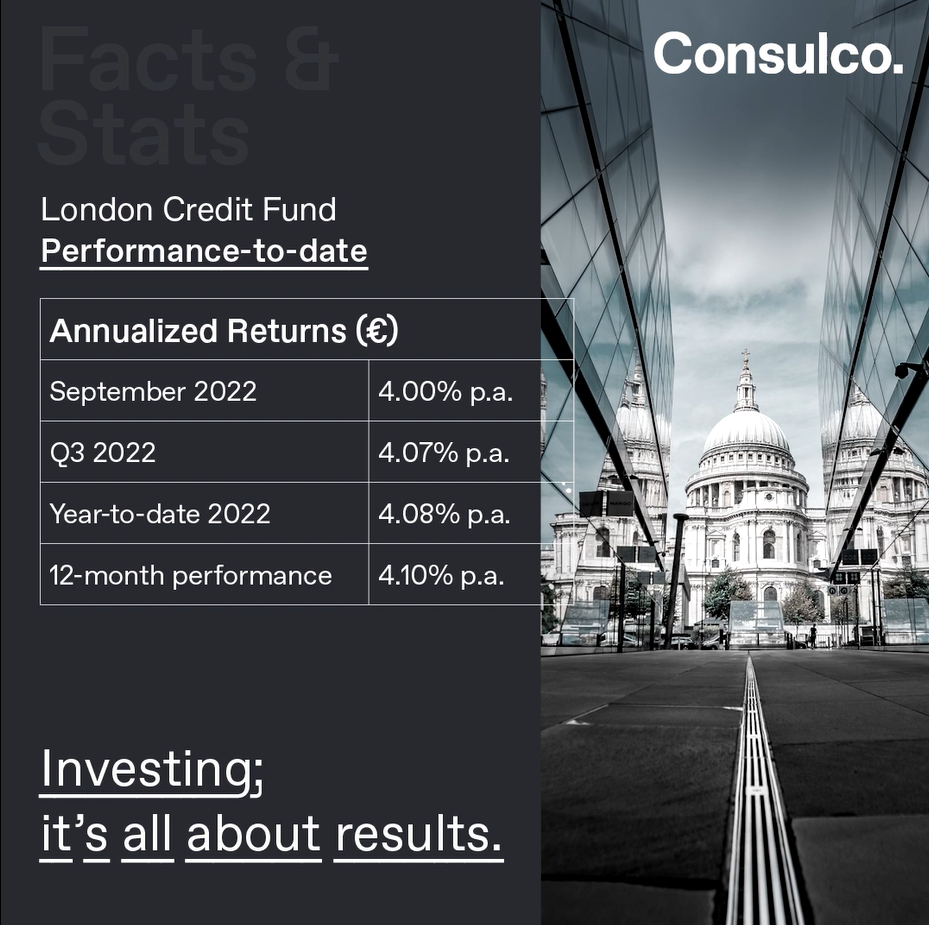 The London Credit Fund is an alternative investments fund which provides a target return of 4%+ per annum on its euro investors, payable quarterly, by providing short and medium-term London property secured loans.
The UK is currently experiencing an upwards trend in lending rates. The Bank of England base rate has increased over the last few months from 1.75% to 2.25%, and further increases are forecasted. If this situation continues, it could potentially increase our investors' returns in the near future.