Consulco has reviewed the economic forecasts for the UK and considered how these will impact the commercial real estate market.
We have identified three themes that we believe will out-perform the market; Recovery, Regeneration and Research. We publish our thoughts on Regeneration and Research shortly – this article focuses on Recovery.
During times of economic and social dislocation, existing structural trends accelerate, and new directions emerge. Real estate, one of the key foundations of all economies, is not immune to these changes – bricks and mortar that have stood for centuries have become redundant and new uses must be found.
The situation, brought on by Covid-19, is no different. The pandemic has accelerated existing structural changes, has created short-term dislocation is some sectors that will in time recover and been the genesis for new ideas and new developments. Real estate will react to all these influences; in some sectors values will continue to decline, in others sentiment will over-react, creating opportunities to invest, while in a few locations and sectors demand will continue to increase.
During the UK lockdown that commenced on March 2020, internet shopping (particularly, but not exclusively, for groceries and food products) increased dramatically. Whilst demand for distribution warehousing and last-mile units has increased, in-store retailing has been hard hit. Fashion retailers, who have driven high street rental growth for the past 30 years are contracting.
The impact of the pandemic on the UK tourism and hospitality industries has also been significant. With all but essential travel banned, followed by the new regime of short-notice quarantines, overseas visitors to the UK have plummeted. This has led to increased unemployment rates and reduced footfall in consequence many retail companies cannot afford rent due to reduced turnovers.
However, as forecasted that international travel and tourism is recovering and that cities that have enjoyed the benefits of mass travel, from Limassol to London, are seeing numbers returning. As expected, tourist numbers are returning as London is one of the popular destinations in the world, attracting millions of visitors per year. As tourism returns, demand will increase for hotel rooms and restaurants. As that demand increases, we expect that properties abandoned in the Covid-19 aftermath will secure new tenants, rents will rise and returns to increase.
Official economic data showed that the UK economy has suffered its worst ever quarterly contraction in GDP in Q2 2020, with the economy shrinking 20%. This was expected given that the strict lockdown and social distancing measures disrupted economic activity and spending.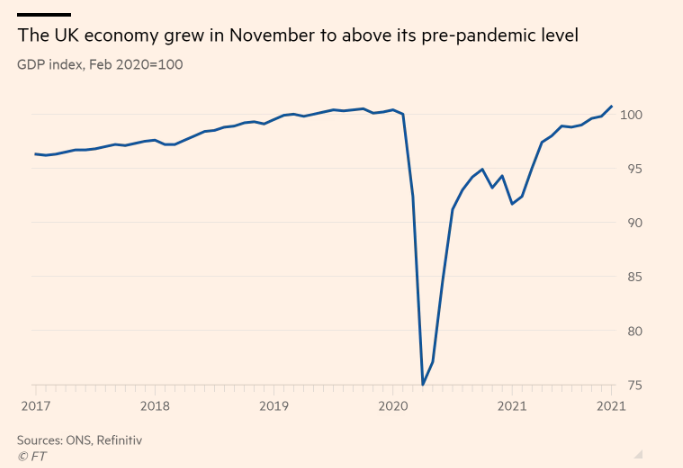 Encouragingly, the economy has since grown at the fastest rate in the group of wealthy nations, as businesses reopened, workers returned to offices, travel restrictions were eased and all social distancing measures have been removed.
Both commercial property market investment and occupier activity have slowed in line with the decline in economy activity as the introduction of lockdown measures in March 2020. Although market rent and prices have dropped due to the lockdown, now that all social distancing measures have been lifted, it appears that commercial property continues to recover. For example, a J.P Morgan analysts says that demand for prime office space to grow 38% in 2020. The analyst also added that by 2025 demand for London prime space could be 1.8x of that available, and prime vacancy will be close to zero, putting upward pressure on prime rent.
The lockdown and forced closure of shops and high street retail has led to many operators struggling to meet their financial obligations, individuals and investors are were holding off making significant financial investments, resulting in falling demand and in consequence, falling rental and capital values. Similar economic and real estate data was visible in the 2008 and 2009 GFC where prices have rebounded and reached all-time highs.
However, recovery is on its way. According to night Frank, London offices are to attract £60 billion of Global Capital over the next five years. In addition, the removal of all social distancing measures and the return of tourism, gives the opportunity to invest in attractive location at attractive prices in central London in the retail, restaurant and leisure sector because once the pandemic is over, property values will once again rise.
David King, Director, Consulco Real Estate
Stavros Aristodemou, Investment Analyst, Consulco