Consulco Real Estate has acquired a new building to add to its Sparta property fund portfolio. The building is a combined restaurant and office space located in Farringdon, central London.
This is already a thriving retail and business district and is where one of the most important London Crossrail stations will open next year.  The impending launch of this hugely significant station, combined with Crossrail's overall expansion of London's rail network, marks Farringdon out as one of the most desirable parts of the city in which to open new office spaces.  This is bolstered by both LinkedIn and Goldman Sachs' recent new office acquisitions – among others – in the area, and gives us every confidence that Farringdon will prove an exceptional investment location for many years to come. 
Acquired Property Details
The property, acquired for £1,675,000, sits in the very heart of Farringdon at the eastern end of Cowcross street. The upper floors are in very poor condition but provide opportunity to add significant value through refurbishment.
It is immediately adjacent to Polpo, a popular Venetian-inspired restaurant, and with upscale fast food outlets such as Pret a Manger, Leon and Itsu nearby.  The building is also just 50m from Smithfield Market, London's oldest and principal meat market.  The City Corporation, who owns Smithfield, has recently instructed a firm of surveyors to search for an alternate site on which to combine Smithfieldwith two other London markets.  If this were to happen, the Smithfield site would be freed up for development, potentially attracting great footfall to the area.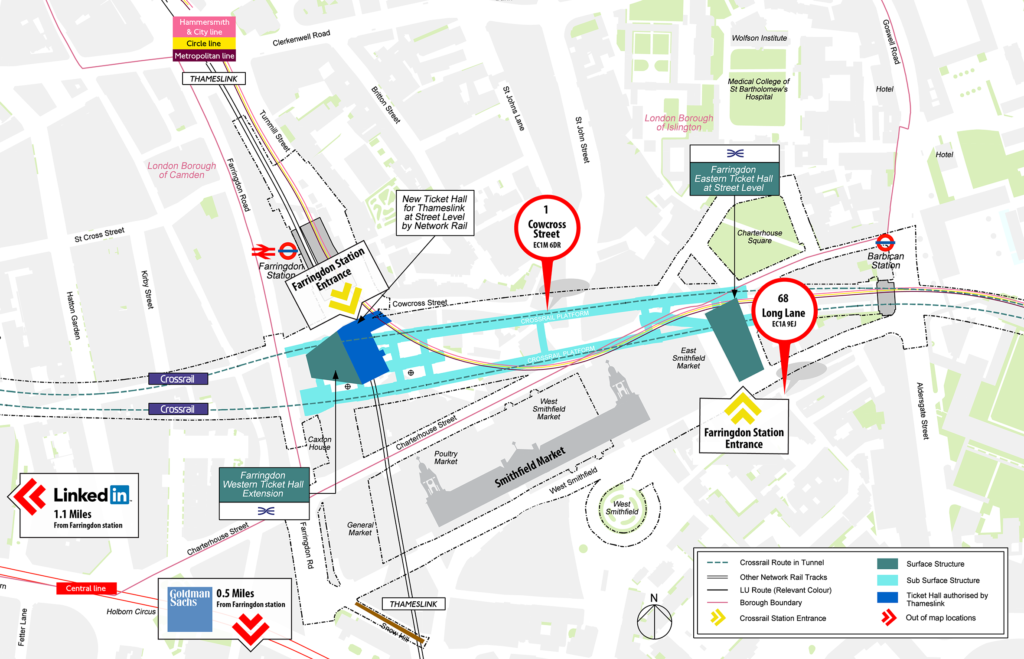 Portfolio Update
The tenants of all occupied buildings are paying their rent on time.
A rent review will be carried out on our Ealing property in January 2019.
An outstanding rent review for our Camden building is due to be settled shortly.
Consulco Real Estate will soon appoint an architect and planning consultant to advise on a reconfiguration, conversion and extension of the Camden property.
Long Lane is due for refurbishment. A response to a planning application asking to change the use of its ground and basement floors and to add a further top floor is due in October.
For more information please contact us at london@consulco.com.